At Blink Eyewear, our optometrists near you want to offer the very best in eye care. That's why we provide expert eye care with a smile. With Blink Eyewear, you can be guaranteed of exceptional treatment.
Our mission is to make a visual difference in the quality of life of our patients. By providing expert eye care, superior products and brands, and exceptional service, we build lasting relationships with our patients. Each person receives unique, specialized care with a smile, and we hope to help every patient that needs it see properly while looking better.
Here are the advantages of choosing our optometry practices in Creekside, West Springs & Crowfoot, Calgary:
Experienced and caring Optometrists and staff that have been in the business for years, and knows what is best for you and your eyes.
Brand name designer eyewear if you're looking for a vast range of brands to choose from.
Superior, high quality lens products that improve your eyesight and give you a crisp clarity with your vision.
Advanced eye-care diagnostic technology that allow us to detect eye disease early and when it is most treatable.
Three convenient locations and evening & weekend appointments: Creekside (T3P 0A3), Crowfoot (T3G 4J8), and West Springs (T3H 0J5).
Meet Our Eye Doctors in NW Calgary: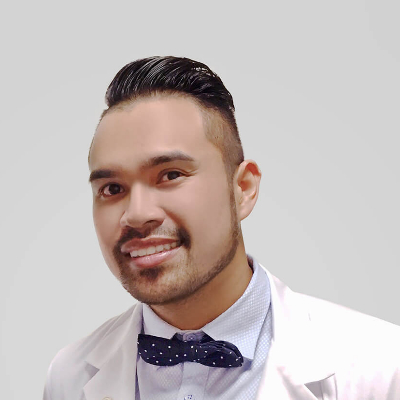 Dr. Chris De Guzman received his Bachelor of Science Degree from the University of Manitoba where he was on the Dean's Honour List. He completed his Doctor of Optometry Degree at the Western University of Health Sciences College of Optometry in California. He completed his clinical externships in Ocular Disease, Vision Therapy, and Primary Eye Care in Orange County, Greater New York, and Beverly Hills. Following graduation, he was offered a position in Beverly Hills where he saw a wide variety of patients including many A-list celebrities. After his U.S. work permit expired, he decided to come back to Canada to work, and ultimately decided to make Calgary his new home.
During Optometry school, Dr. Chris won the Optometry Student Bowl at his school and was nominated for Clinician of the Year. He represented his school at Optometry's Meeting against all other Optometry schools in North America where he finished in the Top 8 overall. He won various awards during Optometry school and was a tutor in Optics, Principles and Practice of Optometry, and Patient Care Services.
At the age of 21, Dr. Chris was accepted in Optometry school but was then offered a record deal in the Philippines, so he decided to pursue his dreams of becoming a singer for 4 years before returning to Optometry school. He has won Best New Male and Favorite Male Artist at the Philippine Grammy Awards. His other hobbies include modifying cars with his twin brother, traveling, and trying out new places to eat.
Dr. Chris is excited to join the Blink team and is available for eye examinations in both English and Tagalog (Filipino). He is passionate in providing the highest quality care and an exceptional experience to all patients in the community.
Dr. Chris is a member of the Alberta Association of Optometrists, Canadian Association of Optometrists, California Optometric Association, and LA County Optometric Society.